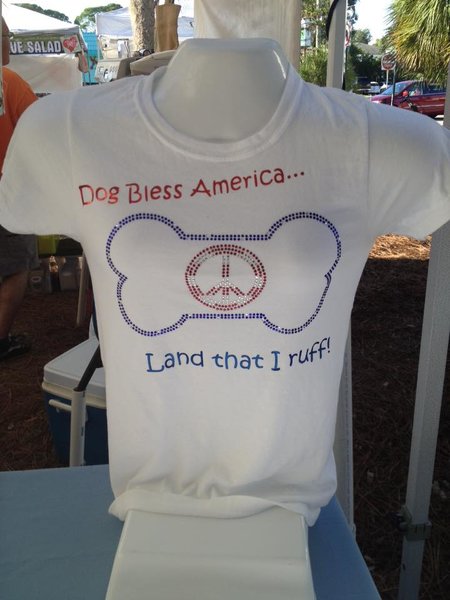 Dog Bless America
Our original Red, White and Blue rhinestone short sleeve shirts with a bone shape and a peace sign!
I added "Dog Bless America, Land that I Ruff!" to the shirt in heat press vinyl with my Ruff Life logo added to the tag area of the back of the shirt.
Ladies shirts have a tapered waist, short sleeves and is shorter in length. Unisex shirts are a typical men's shirt, longer in length and longer sleeves
Limited supply!
Reviews