Package of "Ruff Spots!" & "Ruff it Up!" Shampoo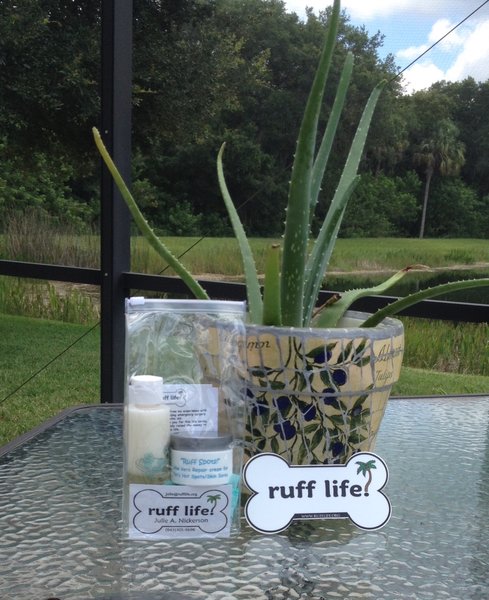 Package of "Ruff Spots!" & "Ruff it Up!" Shampoo
Wanna try it! Here you go! 8oz bottle of "Ruff it Up!" Al Natural Aloe Vera Shampoo with a 1oz jar of "Ruff Spots!" Aloe Vera cream for Hot Spots & Skin Sores!
We have packaged it up in a nice zip lock pouch which is great for traveling or to keep in your vacation bag for you pup!

Purchasing these items separate would be $28.00 but save $3 when purchasing together!
Reviews