Best in Glow rechargeable LED necklaces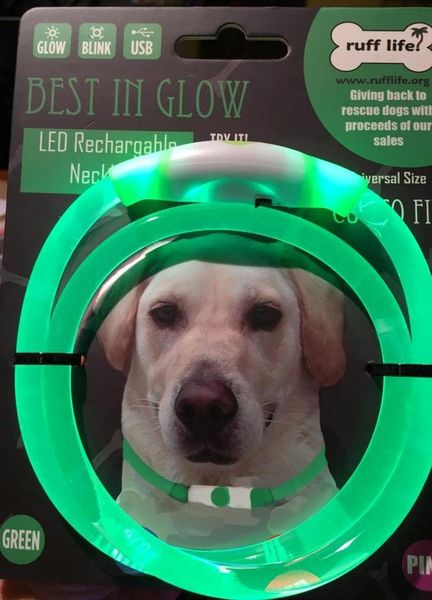 Best in Glow rechargeable LED necklaces
Our very own private label LED rechargeable safety necklace is finally here! These collars come with a USB cord and can be charged from your home or car. These are a one size collar that can be cut to fit any dog or human! Perfect for walking your dogs a night or early morning...or even just letting them out in your yard or dog parks!
These also are great for children's sporting events, trick or treating or attending a concert...you pick the need...these will not let you down!
For every sale of these collars/necklaces $1 will be donated to Ruff Life Charities our own 501C3 non profit charity for helping other rescue dogs in need of help with Vet bills or other care.
Please visit our non-profit website at www.rufflifecharities.org
Reviews