1" Metallic Christmas Ornaments Dog Collar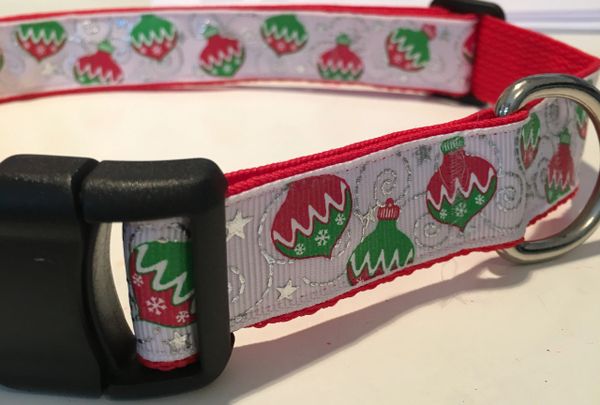 1" Metallic Christmas Ornaments Dog Collar
Handmade Ruff Life's 1" Christmas dog collar with metallic Silver Christmas Ornaments with red and white sewn on red polypropylene webbing (resists mold, mildew, water and smell) and completed with a black extra strong plastic buckle.
Limited supply made...gets yours before they sell out!
Do you like a matching collar and leash set? Today is the day!! If you order a matching set, you get $5 off the leash!!

Sizing for 1" width collars:
Small up to 18" for dogs from 17llbs to 30lbs
Medium up to 25" for dogs 31lbs to 69lbs
Large up to 32" for dogs 70lbs to 100lbs
XL up to 40" for dogs over 100lbs
Reviews