Ruff Life Original Canvas Bag with 4 ft Leash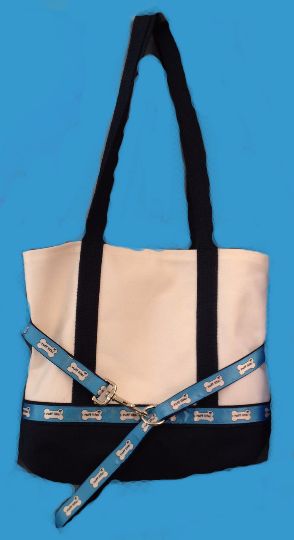 Ruff Life Original Canvas Bag with 4 ft Leash
100% original and hand made! I have created this design and can only be found with my company. These bags are 10½"H x 9½"W x 5"D with a long 14" strap.
These are made with the dog lovers in mind who travel. Each back has our Ruff Life trim stitched in the middle of the bag and a 4 ft leash added to the bag to match! Perfect for weekend trips with your dogs or just a day activity.
Canvas is a heavy duty 24 oz white canvas with a Navy trim bottom. You can even add your dogs name to the bag...embroidered for $7! Please email me for more details and I can create a listing for you!
Reviews