"Ruff Spots" Aloe Vera Healing Cream for pet's hotspots and skin sores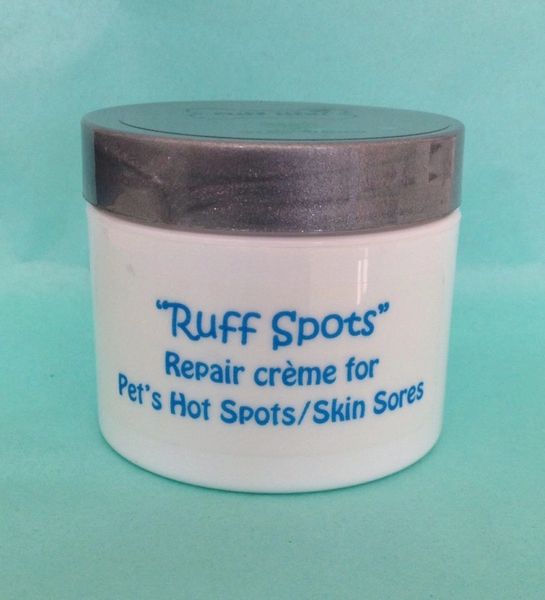 "Ruff Spots" Aloe Vera Healing Cream for pet's hotspots and skin sores
Our sister company Positively Aloe (www.positivelyaloe.com) created this new Hot Spot creme specifically for Ruff Life. This is a combined collaboration with Ted's Aloe Vera Classic Creme mixed with Pure Aloe Vera gel to make a light anti bacterial creme to fight against any skin conditions especially Hot Spots for dogs. This absorbs within 2-3 minutes and is safe to use on your pet.

Directions: Apply 1-2 times a day to open wounds, Hot Spots and any skin conditions and gently rub into the wound. Let sit for 2-3 minutes for absorption. You will see results in 24-72 hours of use. Available in 1 oz & 2 oz jar and NOW 4oz pump bottle and 8oz pump bottles!

Active Ingredients: Aloe Vera, Pure Aloe Vera Gel, Nopal Cactus, Fenugreek, Flax seed Extract, Avocado Oil, and Organic Frankincense, Lavender, & Tea Tree Essential Oils.
Reviews